Mount Royal Location
---
Hours
Monday - Friday
9:00 am to 5:00 pm
---
Pricing
Physiotherapy
Initial Assessment: $95.00
Follow-up Treatments: $75.00
---
Staff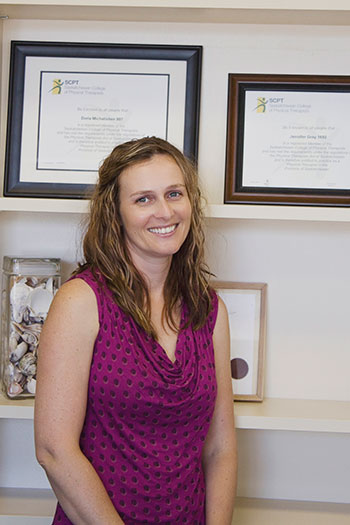 Jennifer Gray
B.Sc.PT
Jennifer Gray is a graduate from the University of Saskatchewan, where she obtained her degree in Bachelor of Science in Kinesiology in 2002 and her Bachelor of Science in Physical Therapy in 2006. Originally from Prince Albert, after completing her university degrees, she remained in Saskatoon working in private practice focussing in the area of orthopaedics.
Clinically, Jennifer's passion resides in orthopaedics. She has completed her Orthopaedic Division levels up to level 3 and has spent most of her career working with WCB and SGI patients. She has a young family with a son and daughter and enjoys teaching her daughter how to ride a bike and chasing after her son.
When Jennifer is away from the clinic you can find her kayaking down the river, kickboxing or flipping tires at the club.
---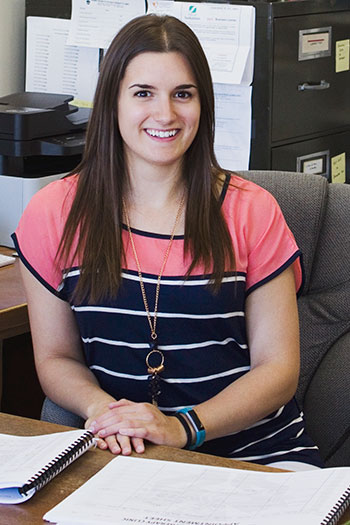 Marie-lynne Gaudet
B.Sc. Kin, Exercise Therapist
Marie-Lynne Gaudet graduated at the University of Saskatchewan in 2014 with a Bachelor of Science in Kinesiology in Exercise & Sport. Marie-Lynne worked as a Student Trainer with the UofS Huskies during her degree, helping with various Huskies teams. She still continues to apply her knowledge as the Athletic Trainer of the Saskatoon Men's Rugby team in the evenings and weekends.
Marie-Lynne uses her Personal Training experience to help clients in the Mount Royal clinic gym, by educating on stretching and strengthening appropriately related to their injury, as well as providing extra tips and guidance upon request. She also is certified as an Ergonomics Coordinator specialized in preventing injuries at the workplace.
---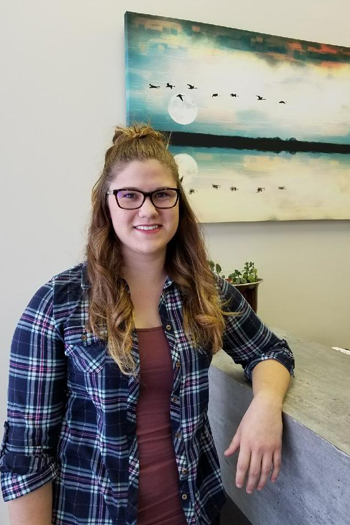 Jennifer Yausie
MPT
Jennifer Yausie is a graduate of Minot State University, where she obtained her Bachelor of Science in Athletic Training in 2013. She then moved back to Canada, where she attended and graduated from the University of Saskatchewan with a Masters in Physical Therapy in 2015. After completing her degrees, Jennifer moved to Humboldt where she worked in a Physiotherapy Private Practice specializing in Manual Therapy and Orthopedics. Jennifer recently moved back to her hometown of Colonsay, bringing her back to Saskatoon to pursue her passion in helping others with her Physiotherapy skills.
Jennifer has spent most of her career working in orthopedics treating a wide range of people who had musculo-skeletal maladies along with and including patients with injuries due to motor vehicle incidents and work related injures. She also has experience working as an athletic trainer for college and high school football, hockey and wrestling teams.  
When not at the clinic, you can find Jennifer enjoying the outdoors, working on her acreage, doing yoga and watching baseball.