Stonebridge Location
---
Hours
Monday - Friday
8:00 am to 7:00 pm
---
Pricing
Physiotherapy
Initial Assessment: $95.00
Follow-up Treatments: $75.00
Pelvic Floor Rehabilitation
Initial Assessment: $125.00
Follow-up Treatments: $80.00
Vestibular Rehabilitation
Initial Assessment: $110.00
Follow-Up Treatments: $80.00
---
Staff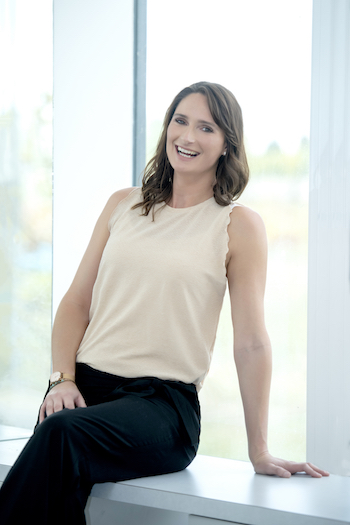 Jennifer Aberhart
B.Sc.PT, Chronic Pain & McKenzie Therapy
Jennifer Aberhart is a graduate from the University of Saskatchewan, where she obtained her Bachelor of Science degree in Kinesiology with Honours (2004) and her Bachelor of Science degree in Physical Therapy (2008). Since then, Jennifer has travelled with her degree and has worked at a variety of locations including beautiful Maui, Hawaii, and the ever so tropical Prince Albert, Saskatchewan.
Clinically, Jennifer is passionate about creating relationships with her clients. Jennifer focuses on techniques used by Mckenzie Therapy guidelines and specializes in treating neck and back pain. She also has a keen focus on manual therapy techniques such as myofascial release, instrument assisted soft tissue mobilization, and joint mobilization. She has experience in a variety of areas in physiotherapy including orthopaedics, post-surgical treatment, sports-related injuries and chronic pain, temporomandibular joint (TMJ) injuries and neurological rehabilitation.
When Jennifer is not in the clinic, you can find her walking her lovely pooch, Chance, at the dog park or playing volleyball or football all seasons of the year.
---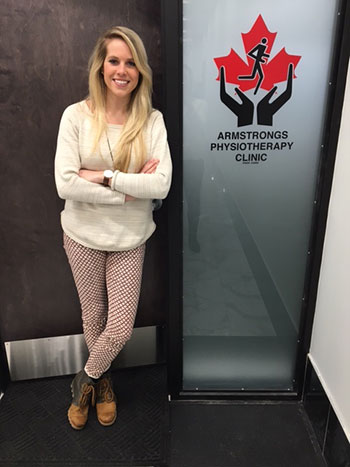 Lindsey Tasker
MPT, B.Sc.Kin, Pelvic Floor Rehabilitation Therapy
Lindsey Tasker is a graduate of the University of Saskatchewan, where she completed her Bachelor of Science in Anatomy and Cell Biology (2008), Bachelor of Science in Kinesiology (2010), and her Master of Physical Therapy (2012). During her time at the U of S, Lindsey was on the Huskie Track & Field team where she competed in the pentathlon event and placed 8th at Nationals (2010).
Clinically, Lindsey's passion resides in Pelvic Floor Rehabilitation, Pre-Natal and Post-Partum Rehabilitation, and Vestibular Therapy. She regularly participates in community educational events, including the Mommy & Baby classes at the Fieldhouse and the Pre/Post Natal sessions at Lifebridge Health Centre.
When Lindsey is not in the clinic, you can find her sweating it out on the bikes at RYDE YXE or enjoying some Una pizza with her fiance and friends.
---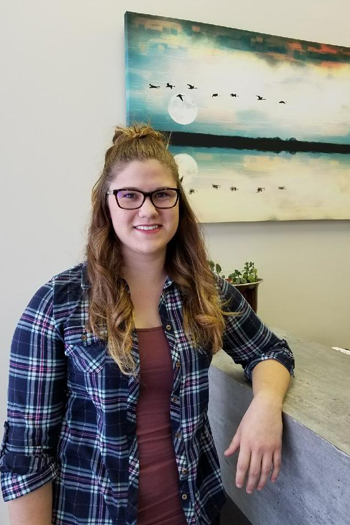 Jennifer Yausie
MPT
Jennifer Yausie is a graduate of Minot State University, where she obtained her Bachelor of Science in Athletic Training in 2013. She then moved back to Canada, where she attended and graduated from the University of Saskatchewan with a Masters in Physical Therapy in 2015. After completing her degrees, Jennifer moved to Humboldt where she worked in a Physiotherapy Private Practice specializing in Manual Therapy and Orthopedics. Jennifer recently moved back to her hometown of Colonsay, bringing her back to Saskatoon to pursue her passion in helping others with her Physiotherapy skills.
Jennifer has spent most of her career working in orthopedics treating a wide range of people who had musculo-skeletal maladies along with and including patients with injuries due to motor vehicle incidents and work related injures. She also has experience working as an athletic trainer for college and high school football, hockey and wrestling teams.  
When not at the clinic, you can find Jennifer enjoying the outdoors, working on her acreage, doing yoga and watching baseball.
---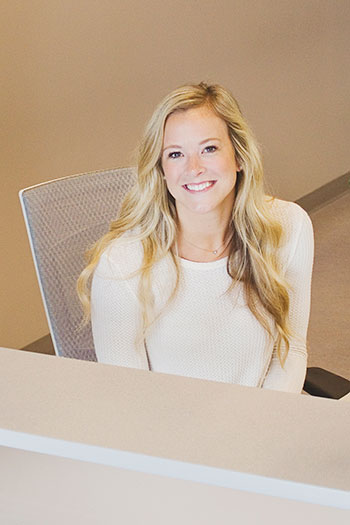 Kelsey Konihowski
B.Sc.Kin, Exercise Therapist
Kelsey Konihowski is a gradate of the University of Saskatchewan where she completed her Bachelor of Science of Kinesiology in Exercise and Sport (2015). During her time at the U of S, Kelsey worked as a Student Trainer with the Huskies Track & Field Team and became certified in Sports Taping through the Sports Medicine Council of Saskatchewan. Kelsey has a passion and love for all sports, and played post-secondary volleyball at both Medicine Hat College and the University of Winnipeg before coming home to Saskatchewan.
Kelsey enjoys working with all age groups and is eager to help you develop a healthy, balanced, and personalized exercise program. She is looking forward to furthering her education through certifications focusing on strengthening, conditioning and health promotion.
When away from the clinic, you can find Kelsey playing competitive volleyball or indulging in her favourite local restaurants with her friends.